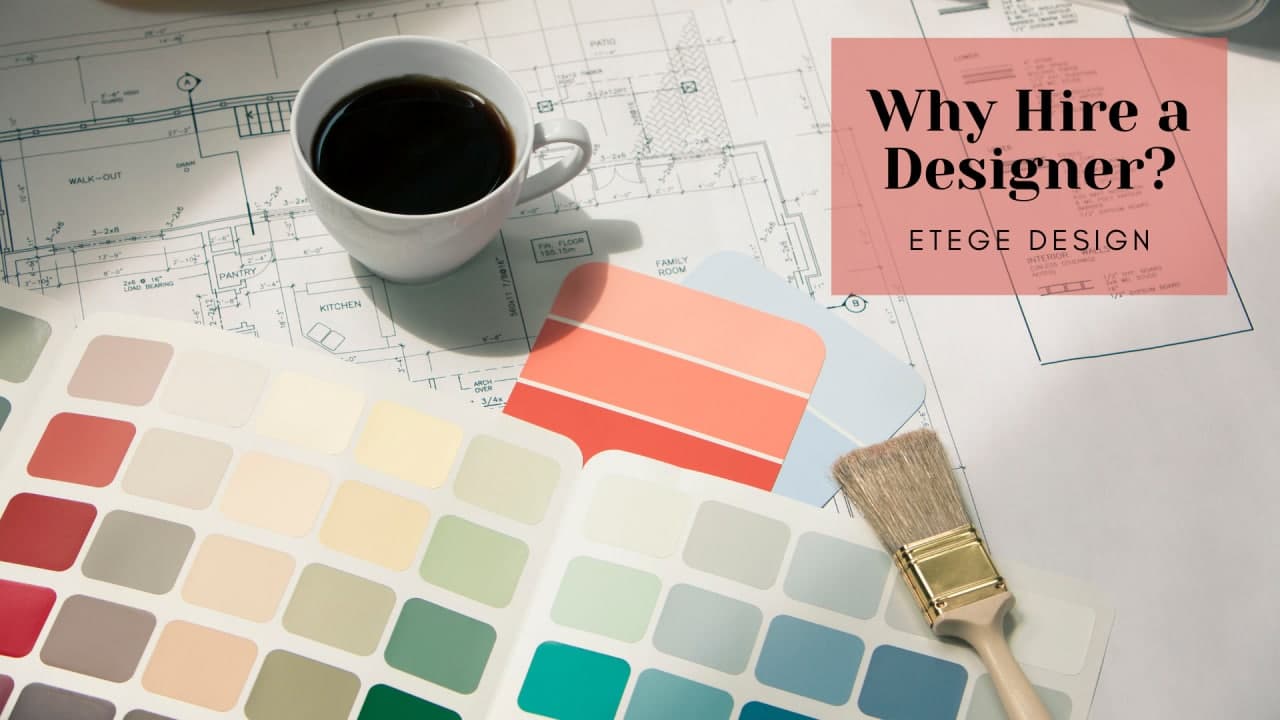 Why Should I Hire an Interior Designer?
Do you think interior design is expensive and only reserved for the elite? Well, the landscape is changing and hiring an Interior Designer is more accessible than ever, thanks to the development of Online Interior Design services.
Hiring an Interior Designer can save you money
It might sound strange that hiring someone to decorate your home, office, shop etc. would save you money since you have the additional fee of the designer, however, hiring a designer can help you to avoid costly mistakes that will not only help you save money but can increase the value of your property.
Hiring an interior designer can save you time
It is part of a designer's job to ensure you stay on schedule. They speed up the research phase by knowing the best prices, brands, and products, and then they keep things running smoothly so you don't need to babysit the process. A designer has a trained and practiced sense of knowing what needs to be done, and they are able to anticipate issues that may occur.
Professional insight at your service
When you hire an Interior Designer, you don't just hire that person, you hire their training, experience and knowledge within the industry. They'll be able to professionally advise you and add their expertise to your vision. Being in-the-know can only enhance your room design.
At Etege Design we have an experienced and friendly team ready to share their expertise and bring your dream to reality.
Any design problems will be spotted early on and can be handled proactively. Lighting and furnishing in particular are better to handle before construction begin. If you plan to have a floating kitchen counter, for example, you'll want to have provision for lighting in the center of the room. A designer is trained to keep all the tiny details in mind so you won't need to redo any sections or try work around silly errors in planning.
Designers can help to give you the "wow" factor you've been looking for. They are trained to think differently, spatially, and to see an overall picture that clients often cannot. Cortizo adds that "Thinking outside of the box is what designers do all day long."